Sounder manages the nearly impossible by violating the norms of its era, creating a confrontational document of enormous urgency, telling a family story about race in America that "adult" cinema otherwise refuses to tell, while still resulting in a film I will always remember as the most emotionally immediate of my white, privileged, childhood. Sounder is a kid's film that redefines the concept.
Based on the 1970 Newbery Award winning children's novel, Sounder tells a simple story. A sharecropping family of hardworking black farmers struggles to make harvest year to year, supplementing their diet by hunting local game, aided by a loyal hunting dog: Sounder. The father, Nathan Lee Morgan (a memorable Paul Winfield) steals food to keep his children in protein and is arrested and disappeared into the racist prison camp apparatus of the era; he literally vanishes with no recourse to his wife and children in a horror of remarkable brutality and dramatic intensity.
Figure 1: The prison camps of 1933 Louisiana, and their brutal labor systems, are a stark reminder of today's Golden Gulag.
In the absence of the father, Rebecca Morgan (an unforgettable Cicely Tyson) maintains the land, works with her children to bring in the crop, and manages to pay the usurious and hateful landlord his due. Meanwhile, the eldest son, David Lee Morgan (a very effective Kevin Hooks) nurses the dog back from a horrific shooting at the hands of white lawmen (James Best is very good here as the pitiably bullying, and somehow human, Sheriff Young) and crosses the countryside, dog in tow, searching for the prison camp where his father is kept. Eventually the father is reunited with his family and David Lee is encouraged to join a school – led by a thoughtful black teacher he meets on his travels across the forbidding countryside – to realize his future far from sharecropping.
Figure 2: Cicely Tyson, as Rebecca Morgan, brings to life the smartest, most dedicated, and most driven cinema mother in the canon.
So much about this film matters. Year prior to the miniseries Roots (which televised in 1977), Sounder breaks all the narrative forms of polite white society by putting black characters entirely at the center of the narrative and refusing to make a white savior the center of the story. Add to this the stark way the film shows the unspeakable conditions of real working people while – and this does matter – not neglecting to give us a sympathetic and hard-working dog to think about (I love that the dog too!), the movie is revolutionary cinema.
How the Hell Did This Get Made?
It might be useful to consider the unlikeliness and box office success of such a film in its era, to say nothing of ours. In 1972, films starring black actors, with leading black story lines, included: Super Fly (Gordon Parks controversial epic with a Curtis Mayfield soundtrack), Blacula (with a laudable William H. Marshall) and Slaughter (that's Jim Brown on a revenge quest). Those Blaxploitation films, and their violent cultural wall of stereotypes, whatever their merits and dysfunctions (I admit to liking these movies), are a universe away from Sounder.
Figure 3: White power and privilege are treated without rage, but instead with careful, flawless, ethnographic detail.
Chief among the principal facts of Sounder's existence, and its specific valence, is that William H. Armstrong, the author of the novel, was a 9th grade history teacher. Armstrong claims his work to be, essentially, a story told to him by another man, a gospel-like epistle or witness. As such, the author actually gives us places on which an audience can hang their understandings and embrace their universal human experience: how people eat, how they play games (here: baseball!), what it feels like on a (racoon) hunt, what we share in the love of a dog. All of this is conveyed into the movie, although the film adds enormous amounts of visceral ethnographic details to Armstrong's narrative. Still, honoring (parts of) Armstrong's story-telling definitely allows the story to take on mythic qualities, to which kids can definitely relate.
Beyond this, the film brings a number of compelling tricks. Chief among these is using the soundtrack of blues genius Taj Mahal, who brings a Delta-power to the whole sound of the film, makes it by turns catchy and moving, sets its pace, and even does a cameo turn as the most charismatic of the film's characters: Ike. The sound if the movie is transportive and I was mesmerized as a child. I remained so on recent viewing. All of this helps the film succeed and probably helped the film get made in the first place, an achievement that seems all the more visionary decades later.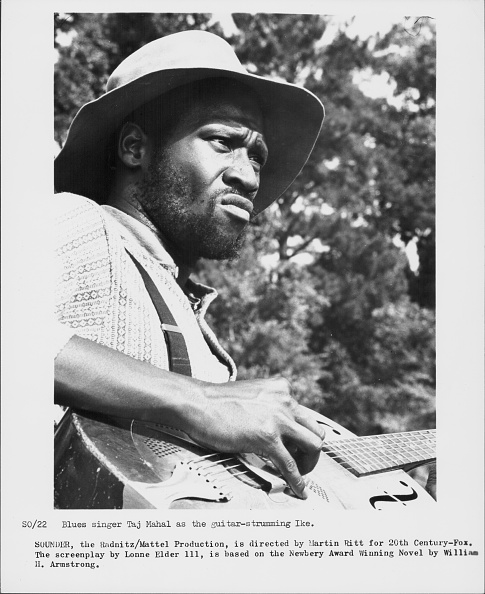 Figure 4: Blues artist Taj Mahal brings not only the deep sound of Sounder, but conveys the musical intensity of working culture in his cameo.
But when we search for correlates, the comparisons produce very few broad-audience films as meaningful. The Color Purple (1985), among the most self-congratulatory features on race of its era, wouldn't bring white audiences to movie theaters for this sort of story for decades, and would still do so on weaker and less honest terms.
Kids, Power, Privilege, and Race: Then as Now
And most important in terms of this blog: is this something for kids? YES! Indeed, the film has never left me, or some unconscious part of me, as I have traveled my life in the 45 years since I saw it with my mother. Why? It certainly isn't the subject matter alone.
After all, Rebecca and Nathan Lee Morgan sharecrop. This means they break their back in the midday Louisiana sun in 1933, bringing in harvests as large as they can, without any kind of meaningful equipment or material or financial support, feeding their family as they go on a diet of biscuits and mush, and then surrendering the lion's share of their harvest to a hateful white land owner, starting the process all over again next year, while borrowing the means of their subsistence from the very landlord who takes their harvest. The horrible violence of this, it seems to me, might make a children's movie that is difficult to access.
Not so! Sounder feels more like a brilliant cross between the ardent and honest love of family embodied in well-meaning dramas like Little House on the Prairie (1974-1983), but properly reunited with the race facts of the nation's social reality. Somehow, director Martin Ritt (Hudd, 1963; Norma Rae, 1979) mobilizes the tools necessary to keep the attention of younger people.
Figure 5: Literacy, family, opportunity.
First, he shows the story truly through the eyes of the children. This is as effective as the same, strangely different effort, The Railway Children (1970), animated by filming carefully through the daily activities of young people in the way they move through their home, the landscape, and across the rugged country. Indeed, the film's primary achievement is to convey the wonder and burden of walking, going from place-to-place on foot, sometimes over heroic distances. This is visceral film-making, to which I know children can respond, even if it underlines the privilege they might enjoy now, free from that awesome physical barriers to education and opportunity.
Figure 6: Sounder survives violence to accompany his boy to a new life.
And that dog? I was rooting for Sounder with everything I had the other night, weeping a river and fully transported into someone else shoes in the process.
Sounder was too radical for its industry. Nominated for nine Oscars including Best Actor, Best Actress and Best Director, it didn't win a single one.
But the film was never too radical for its audience. Me and my son.
Chances Alexander will enjoy this feature: Excellent